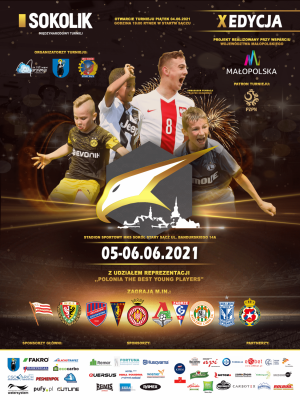 Once again, we were able to support the international Sokolika Tournament.
The tournament featured 32 teams from 4 countries. In total more than 400 kids.
Competition was won by Lokomotiv Kiev who defeated Górnik Zabrze in the final. Third place for Raków Częstochowa.
We would like to thank all participants and congratulate the winners.
Link: https://www.youtube.com/watch?fbclid=IwAR0t30rEtaLruTcDEI9K62wi2U3riK40-b0BpInpZhK0m2tZogyTBIdeQes&v=cxyYnjwvOS4&feature=youtu.be
More info: https://www.facebook.com/turniejsokolika